Donate to CVUUS
Donate Online or by Phone
Text to give: Text this number: 518-255-8053
With the amount to donate. For example, text "$20", "$20 pledge", or "$20 donee" (replace with any amount).
Credit card donations: Point your camera phone at this QR code: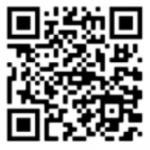 It should pop up a form for contributing. It defaults to non-pledge general giving but you can change it or add more to split your donation.
Here's a link to this form: https://cvuus.breezechms.com/give/online
See how to choose options here.
Donate by Mail
Please mail checks to CVUUS, 2 Duane Ct., Middlebury. Indicate in memo line how you would like your check disbursed.
Sunday Collection Plate
Each Sunday, we share the proceeds of the collection plate with another non-profit organization, half and half.
Donating to CVUUS
CVUUS derives close to 90 percent of its operating budget from donations from members and friends. Each spring, in order to prepare a balanced budget for the next church year beginning July 1, the congregation canvasses friends and members to record their anticipated donations as pledges. But new pledges can be made at any time. Donors have numerous options for how to fulfill their pledges, including one-time, weekly, quarterly, or monthly payments, automatic withdrawal plans from bank accounts, and donations of appreciated stock.
CVUUS welcomes one-time gifts honoring life passages to the Seasons of Life Fund. We publicize the occasion and the name of the donor but not the amount in our monthly newsletter.
For more information about how to make an immediate gift or pledge of future financial support to CVUUS, please contact the office at (802) 388-8080.

Seasons of Life Fund
Our Seasons of Life Fund is a way to share your joy or concern with the CVUUS community. Members and friends can commemorate personal milestones and passages through financial gifts to CVUUS that provide extra money for us to fulfill our mission statement. The names of the donors and the occasions of the gifts are noted in our monthly newsletter. There is no minimum amount and the size of your donation will not be made public. Please consider the Seasons of Life Fund the next time you―or someone you know―want to honor a birthday, marriage, retirement, anniversary, death, or achievement of any sort.
Planned Giving
Have you included CVUUS in your will? We hope you'll consider including a gift to CVUUS in your will or living trust. A will provision allows you to make a significant contribution without diminishing the assets available to you during your life. It is easy to arrange and can be easily modified to address your changing needs. Just a few sentences in your will or trust are all that is needed is to leave a specific amount or a percentage to CVUUS. Since bequests are deductible from your taxable estate, significant estate tax savings are possible. Let us know so we can thank you!
For more information, contact  Mary Conlon, mconlon@shoreham.net
Other Ways to Donate
Donate your used clothing to Neat Repeats in Middlebury and give them the CVUUS account number (108). It's easy way to raise funds for the CVUUS budget while also helping people who are in need of reasonably priced, good clothing. Donations are tax-deductible.
Start your Amazon shopping at CVUUS's Smile.Amazon.com site  to designate us as the beneficiary, with all proceeds used to support the CVUUS library.

Questions?
Contact Kris Butler, our financial manager, at fm@cvuus.org or 802-989-7346.