Holidays and Traditions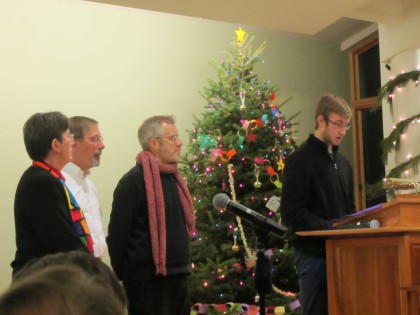 Our congregation observes in various ways Christian holidays like Christmas and Easter, Jewish holidays like the High Holy Days and Passover, and the Pagan Winter Solstice, among others. Our holiday services use the stories and traditions creatively, calling us to our deeper humanity and our commitment to the good.
In addition to religious holidays, we celebrate secular holidays including Earth Day, Martin Luther King Jr. Day, Labor Day, Indigenous Peoples Day, Memorial Day and Thanksgiving.
We conduct a Water Communion at the beginning of September, a Mud Communion in late spring, and the UU tradition of Flower Communion the first or second Sunday in June. During non-pandemic times, CVUUS has also held a unique quarterly post-worship Communion combining elements of the Lord's Supper, Earth-based traditions acknowledging the cycle of seasons, and gratitude for the wisdom passed on by inspirational ancestors, known and unknown.