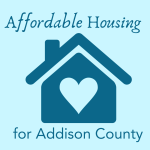 "Housing is absolutely essential to human flourishing.  Without stable shelter, it all falls apart."  Matthew Desmond, author of Evicted:  Poverty and Profit in the American City
Join us Monday, April 3 at 7 PM in Ann Ross Fellowship Hall as we continue our conversation on how we can help expand affordable housing for Addison County. This emerged as action from the CVUUS Race in America Caste book discussion. We aim to meet on the first Monday of the month, sometimes with a Zoom option. Join us.  See Jean Terwilliger, Mike Small, Scott Barkdoll or Mike Greenwood for more.
First Session (Nov 28, 2022): Ideas ranged from helping families move into their home with the first month rent and moving expenses paid to converting garages and perhaps even barn spaces into apartments.  We also talked about partnering with organizations that are also doing good work in this area and demographics. Who do we want to support?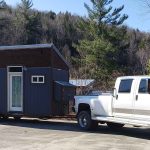 Second Session (Jan 9, 2023): We learned more about Homes First VT, a group of 7-10 members who meet regularly to generate and leverage community partnerships in order to alleviate our housing crisis. This includes CVUUS member Jean Terwilliger. Their long term vision is a village of 9-12 "right-sized" homes with a community gathering space situated within walking distance or on the bus line in Addison County. This is very intentionally as alternative to the affordable housing developments. Their short term goal is to build homes by the community, one by one. Hannaford Career Center has agreed to build one per year for as long as HomesFirst VT is the "middleman."
Third Session (Feb 6 2023): We welcomed other faith groups in join us. We learned about some exciting progress being made by St Stephen's on advancing ADUs (Accessory Dwelling Units) to help create apartments on your property. They are getting the word out that homeowners can apply for up to $50,000 from VT Housing Improvement Program (VHIP) administered by Neighborworks of Western Vermont for Addison county residents. They can also get up to $5,000 from St. Stephens administered by Addison County Regional Planning Commission to cover initial costs. St Stephen's reported that ACRPC would like to hold workshops at ACRPC about it. We offered CVUUS as a larger venue. CVUUS' Mike Small is prepared to tell his story about an ADU he is building right now with VHIP help. We'd like to host an Addison County Housing Summit this spring (early May?) to help get the word out about how to go about creating accessory dwelling units (ADU) with this available funding, raise money for affordable housing, and also share how to reduce energy costs for low income households.  Important to have good stories/case studies to share.  Are there houses we know of that could host small units? How much time/energy/money do we (CVUUS) have to contribute to existing projects or start new ones? We mulled how to incentivize the growing number of homeowners with Air B&Bs to convert to long-term rental. There are over 100 in Middlebury. HomeShare, Charter House, CVOEO and other agencies may be good resources for supporting landowners with lease and tenant guidelines and support.
Fourth Session (March 13, 2023):  We presented 10 areas that were mentioned most based on ideas generated at our Feb session.  From the 10, we selected 4 to work on.  The criterion for selection was a goal/action that could be fully or partially completed in the next six months or by September 2023. Individuals then self-selected which area they wanted to focus on and met in small groups.
Accessible Dwelling Units (ADUs)
HomeShare
Tiny Houses/Small Footprint Homes
Fifth session (April 7): Please note this will be an opportunity for your group to meet and continue its work.
Background
HomesFirstVt has presented twice at CVUUS over the past years so they are familiar with it and support it. In addition, several congregants volunteer for Habitat for Humanity of Addison County and serve on the Addison County Community Trust (ACCT) board. Several also promote HomeShare VT and have worked on advancing weatherization efforts and the state's climate bill is targeting rehab and building more multifamily homes.
Habitat for Humanity focuses on building for families. Habitat has a stable volunteer builder group (including Bob House) and would appreciate donations. ACCT works mostly through the standard state and federal funding streams that help create 1-3 bedroom apartments in multi-family buildings (typically costing $300,000+ per unit), and also manages the mobile home parks it owns (no additional space available). ACCT would also love donations, but doesn't really need volunteers except for its board. Homes First is focused on serving low-income single people, including those who have experienced homelessness, in very small affordable units ($85,000- $100,000 for the first one once hooked up to services) with a Habitat-like model. The CVUUS housing group seems to be heading towards trying to serve a similar group because there is a big need, with discussion of how to help young people stay in their communities after they graduate.
Addison County Housing Coalition convenes local stakeholder nonprofits on the first Thursday of the month at the United Way of Addison County offices off Boardman St. It is currently led by Charter House Executive Director Heidi Lacey. It organized a Homelessness Awareness Day on Jan 19, 2023 and launched a Homelessness in Addison County website in Feb 2023 to learn more about our housing crisis and what you can do.