Caring Network and Lay Pastoral Care
Caring Network
Our Caring Network provides support, such as calls, visits, meals, and rides, to those in need. Please contact
Kathryn Schloff
(802-352-4246), Lynne Balman, Dale Birdsall, Michele Lowy,  Ginny Ashenfelter, Morris Earle, or Ted Scheu for assistance. They can put out requests. Let them know if you would like to provide assistance. We thank all the faithful folk who have participated in our efforts to support our members – providing lots of meals and myriad rides to doctor's offices, doing errands and paying visits. We encourage members of the congregation to call on us. We have an extensive network of willing helpers standing by.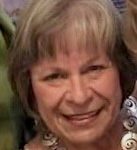 The Caring Network surveyed the congregation in May 2023 to find out how to better meet its needs. Deep thanks to those who completed the survey. Read the results here:
Caring Network Survey Report (July 2023)
Look for Caring Network pink cards on the sanctuary lobby welcome table explaining what they provide and, coming soon, smaller cards to enter your requests into a collection box to be checked regularly.
Pastoral Care
CVUUS is blessed with many wise and well-trained individuals beyond our ministers capable of providing temporary counseling support to members and friends in various kinds of distress.  Jordan Young (jordan@gurus.org or 802-989-3370) leads our Lay Pastoral Care Team. Marjorie Carsen and Tom Morgan are members of this team.
Yellow Card Milestones & Passages
Let us know of your joys and concerns, which we share during Sunday worship. Submit them at https://cvuus.breezechms.com/form/YellowCard
Library of Things
This is a listing of useful items, owned by congregants, that they are willing to lend to other community members. As contributions have come in, it's become clearer to us which categories might be the most useful:
baby equipment (portable cribs, booster seats, infant baskets),
medical equipment (cast covers, walkers, canes, shower seats),
furniture (folding tables and chairs, lawn chairs),
kitchen equipment (pressure canner, percolator, hot plate),
craft or hobby equipment (hot glue gun, sewing machine), and
tools of all kinds.
It will be important that items be lent and returned in good condition, and especially for baby and medical equipment, be clean and sanitary.
We have not yet finalized the system for publicizing the list and lending the items, but we will let you know as soon as those procedures are set.  For now, continue to let Artley Wolfson know what items you are willing to lend. And visit https://www.cvuus.org/connection/library-of-things/ to view what's listed so far.
Caring Circles
Our Caring Network formed circles of 6-8 congregants, organized largely by neighborhood, as a means of staying in touch with one another through phone call and Zoom check ins during the COVID 19 crisis. These have been laid down now that people are connected.
Let's Eat Together
In pre-Covid times, the Caring Network gathered with guests on the 4th Wed of every month at 12 pm in Fellowship Hall to share lunch and fellowship. The idea is to bring your own lunch while the Caring Network provides drinks and seating. Let Dale Birdsall 989-7660 know of your interest in resuming this.
UU Cingles
This group gathers for those aged 60+ to provide company and conversation and aims to meet every other Saturday at 1 pm often at a coffee shop (Little Seed Coffee). Watch the Blast. For more, call or email Monty  Montgomery, Revell Allen or Marjorie Carson.
"FUUDIES"
Caring Network "FUUDIES" prepare meals in our lower level kitchen and their homes for later distribution to those in need. Find Michele Lowy with others orividing soups, dishes, and cookies for not only community meals and pies for our Rhubarb festival, but also her CVUUS family and BIPOC neighbors. She led an effort in 2019 to pre-stock soups.
Green Burial
Caring Network offered a Green Burial presentation and discussion on May 11, 2017. The short video, Dying Green, was shown, followed by a brief talk by Michelle Acciavatti, a home funeral, green burial and advance care planning guide, and death midwife from Montpelier. Green burial is a return to the way we have cared for our dead for thousands of years. A green burial does not embalm the body, uses a simple biodegradable shroud or coffin, no concrete or steel vault, and a grave of only three and a half feet deep. For more information, visit https://vermontgreenburial.wordpress.com/.
Death Cafe
Kate Gridley and Helen Young hosted the first gathering of Death Cafe, April 27, 2017. Attendees gathered to eat cake, drink tean, and discuss death in a relaxed, open setting. Death Cafe is a discussion group, rather than a grief support or counseling session.
Bereavement Group
Addison County Home Health and Hospice hosts 8-week sessions that meet weekly on Wednesdays from 3 to 4:30 in the Blue Room. They take off for the summer. Another round begins Sept 20, 2023. Call 802-388-7259 and ask to speak with Stephanie Corliss or Stephen Payne who lead the group for more information. They prefer to know in advance if you're coming so they have adequate supplies (and snacks), but you could just drop in to explore it.