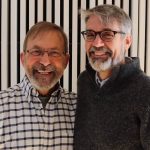 This new small group ministry led by Liam and Mike Greenwood aims at celebrating the Abenaki and Iroquois lunar cycle. We are an informal group reading chapters of Braiding Sweetgrass by Robin Wall Kimmerer and holding discussions and sharing our writing on Zoom.  We are also offering some outdoor activities and then we have a chat about the chapter afterward.  This group is open to anyone, and you are free to drop in. Please email liambattjes@gmail.com if you are going to join us for a Zoom or an in person event so that if weather changes or something becomes uncertain, he will know who to contact.
New Indian Corn Moon

Zoom at 7 p.m.

Thursday, Sept. 17

Join Zoom Meeting

https://us02web.zoom.us/j/8670084161

Meeting ID: 867 008 4161

What are the interdependent relationships of nature that enrich our life?

Braiding SG, The Three Sisters, pg.128
Sunday, Sept. 20 at 2 p.m. get ready for some apple picking at Champlain Orchards in Shoreham.
Full Indian Corn Moon

Zoom at 7 p.m.

Thursday, Oct. 1

Now is a good time to sow wild flower seeds — but what flowers are indigenous? What is invasive? Are we an invasive species? Can we live in harmony with indigenous wisdom?
Braiding SG, Becoming Indigenous to Place, pg. 205

Sunday, Oct. 4, join us for the Hathaway Farms in Rutland, for a Corn Maze and Social distancing fun!

Meet at the farm at 2 p.m.

Book tickets online.

New Falling Leaves Moon

Friday, Oct. 16

How can we slow down and learn a skill that is close to the earth? Avoid consumerism and nurture wisdom.
Braiding SG, A Black Ash Basket, pg. 141
Sunday, Oct. 18

at 2 p.m. meet at Shelburne Farm Welcome Center for a hike up Lone Tree Hill.

Full Falling Leaves Moon

Saturday, Oct. 31

Before all saints day, listen to this story of aging, memory and respecting the past.
Braiding SG, Witch Hazel, pg. 72
Bonfire at Mike and Liam's house, 8 Ice House Court with a full reading of Witch Hazel under a full moon.
Quotation from Three Sisters:
"You can tell they are sisters: one twines easily around the other in relaxed embrace while the sweet baby sister lolls at their feet, close, but not too close — cooperating, not competing.  Seems to me I've seen this before in human families, in the interplay of sisters.  After all, there are three girls in my family.  The firstborn girl knows that she is clearly in charge; tall and direct, upright and efficient, she creates the template for everyone else to follow.  That's the corn sister.  There's not room for more than one corn woman in the same house, so the middle sister is likely to adapt in different ways.  This bean girl learns to be flexible, adaptable, to find a way around the dominant structure to get the light that she needs.  The sweet baby sister is free to choose a different path, as expectations have already been fulfilled.  Well grounded, she has nothing to prove and finds her own way, a way that contributes to the good of the whole." p. 132
Other Dates for 2020:
New Deer Moon

Zoom Meeting at 7 pm

Sunday, Nov. 15
Full Deer Moon

Zoom Meeting at 7 pm

Monday, Nov. 30
New Long Moon

Zoom Meeting at 7 pm

Monday, Dec. 14
Full Long Moon

Sunday, Dec. 20

Solstice Hike at

Spirit and Nature

Full Long Moon

Zoom Meeting at 7 pm

Tuesday, Dec. 29
Three Sisters Online Worship Service, Sun. Sept. 27, 10 AM featuring MUHS Grace Vining who, along with a Burlington student Theo Ellis Novtny, won an award for young film makers for this short film on need for teaching Abenaki culture: https://youtu.be/WyDVh9RSgJ8
Harvest Moon, Tues Sept 1, The garden party started at Mike and Liam's home at 5:30 PM and the zoom call/conversation started at 7 PM. Up to 12 people brought something they made or grew to celebrate the harvest. We played conversational croquet (set up like mini-golf with discussion questions.) This is a great game for social distancing. We read The Honorable Harvest (p.175) from Braiding Sweetgrass.
Strawberry Moon, Sunday June 21. "Philo" means love.  Strawberries are associated with generous love.  What fruit or plant reminds you of love and why? Hike: Some took their own hikes or walks or joined the Greenwoods for a hike up Mt. Philo in Charlotte, VT and gathered to share a bit of mindfulness with masks donned and keeping some safe distance between non-household members. When hiking they looked for signs of generosity and love. What plant or aspect of nature do you receive as a generous gift? How does that invite you into a relationship? Eat: After hiking, people were encouraged to return home to eat , enjoying strawberries in some fashion! Reflect: Later that night by zoom they shared responses to the natural mindfulness questions offered for the hike. They provided quotes and writing prompts.
Braiding Sweetgrass
, Quotation #1
"You could smell ripe strawberries before you saw them, the fragrance mingling with the smell of sun on damp ground.  It was the smell of June, the last day of school, when we were set free, and the Strawberry Moon, ode'mini-giizis.  I'd lie on my stomach in my favorite patches, watching the berries grow sweeter and bigger under the leaves.  Each tiny wild berry was scarcely bigger than a rain-drop, dimpled with seeds under the cap of leaves.  From that vantage point I could pick only the reddest of the red, leaving the pink ones for tomorrow.  Even now, after more than fifty Strawberry Moons, finding a patch of wild strawberries still touches me with a sensation of surprise, a feeling of unworthiness and gratitude for the generosity and kindness that comes with an unexpected gift all wrapped in red and green.  "Really?  For me?  Oh, you shouldn't have." p. 23
Braiding Sweetgrass, Quotation #2
Farmers around us grew strawberries and frequently hired kids to pick for them.  My siblings and I would ride our bikes to Crandall's farm to pick berries to earn spending money.  A dime for every quart we picked.  But Mrs. Crandall was a persnickety overseer.  She stood at the edge of the field in her bib apron and instructed us how to pick and warned us not to crush any berries.  She had other rules, too.  "These berries belong to me, " she said, "not to you.  I don't want to see you kids eating my berries."  I knew the difference:  In the fields behind my house, the berries belonged to themselves.  At this lady's roadside stand, she sold them for sixty cents a quart.  It was quite a lesson in economics.  We'd have to spend most of our wages if we wanted to ride home with berries in our bike baskets.  Of course those berries were ten times bigger than our wild ones, but not nearly so good. p. 25
Braiding Sweetgrass
, Quotation #3
Our human relationship with strawberries is transformed by our choice of perspective.  It is human perception that makes the world a gift.  When we view the world this way, strawberries and humans alike are transformed.  The relationship of gratitude and reciprocity thus developed can increase the evolutionary fitness of both plant and animal.  A species and a culture that treats the natural world with respect and reciprocity will surely pass on genes to ensuing generations with a higher frequency than the people who destroy it.  The stories we choose to shape our behaviors have adaptive consequences. . . . If all the world is a commodity, how poor we grow.  When all the world is a gift in motion, how wealthy we become. p. 30 & 31.
The Strawberry Moon from the Seneca
by Joseph Bruchac & Jonathan London
In late spring a small boy
whose parents had died
went hunting game down by the river
where the Jo-ge-oh, The Little People
who care for the plants, live.
He shared what he caught
with those Little People.
In return they took him in a magic canoe
up into the cliffs, taught him many things
and gave him strawberries.
He was gone just four days, but
when he returned years had passed
and he was a tall man.
He shared with his people what
he was taught and gave them
the sweetness of the red strawberries.
So, each year, the Senecas sing songs
of praise to the Little People,
thanking them again for this moon's gift.
Writing Prompt:
What fruit or plant do you see as a gift of love that invites you into a relationship with the earth?  Describe your relationship with this fruit or plant.
Full Blueberry Moon  Sunday, July 5  Fruity Sundaes at 7 pm with Zoom (pairings) gathering. Go berry picking around 3 pm — invite friends to join you. What fruits and nuts remind you of home? Braiding Sweetgrass, The Council of Pecans, p. 11 and Blueberries for Sal or Jamberry. Things Happening in the Natural World: Finding fruit in nature and plants reseeding. Migrant workers leaving home to follow the harvest seasons.
The Full Haymaking Moon

Monday, August 3

Like a farmer, get up early and join us for a hike on the TAM (Trail Around Middlebury) at 8 a.m. — before the day heats up.  Gather at the Middlebury Ralph Myhre Golf Course.  We will hike the class of '97 trail, overlook the farm West of Bicentennial Way, check out the organic farm, and use the TAM to return to the Golf Course.  Bring a chair or blanket, and we will have a book discussion in the shade.  We are exploring Asters and Goldenrods, p.39ff in Braiding Sweet Grass by Robin Wall Kimmerer.  Any questions?  Email LiamBattjes@gmail.com.

The Full Hay Making Moon

We are mixing a few wildflowers into the harvesting of hay this moon.  The chapter "Goldenrod and Asters" is a beautiful piece on how wildflowers attract pollinators.  Hopefully, you'll be attracted to having a creative discussion with us on Zoom during the Full Hay Making Moon, August 2 at 7 pm.  Email Liam for Zoom link.

Natural Mindfulness

Spend time noticing some wild flower (or wild weed).  Enjoy their beauty, their construction, their color and character.  If they were going to teach you a lesson, what wisdom do you hear from them?

Take their photo, sketch a drawing or write a poem describing them.

Braiding Sweetgrass, Quotation #1

In moving from a childhood in the woods to the university I had unknowingly shifted between worldviews, from a natural history of experience, in which I knew plants as teachers and companions to whom I was linked with mutual responsibility, into the realm of science.  The questions scientists raised were not 'Who are you' but 'What is it?'  No one asked plants, 'What can you tell us?'  The primary question was 'How does it work?'  p. 42

Braiding Sweetgrass, Quotation #2

In a 1890 treatise on color perception, Goethe, who was both a scientist and a poet, wrote that 'the colors diametrically opposed to each other . . . are those which reciprocally evoke each other in the eye.' Purple and yellow are a reciprocal pair.  Our eyes are so sensitive to these wavelengths that the cones can get oversaturated and the stimulus pours over onto the other cells.  A printmaker I know showed me that if you stare for a long time at a block of yellow and then shift your gaze to a white sheet of paper, you will see it for a moment, as violet.  This phenomenon– the colored afterimage . . . . goldenrod and asters knew well before we did."  p. 46.

Braiding Sweetgrass, Quotation #3

When I stare too long at the world with science eyes, I see an afterimage of traditional knowledge.  Might science and traditional knowledge be purple and yellow to one another, might they be goldenrod and asters?  We see the world more fully when we use both."  p. 46

Writing Prompt

Ask yourself a question.  Like a child, wonder aloud.  Then answer that question drawing from different ways of knowing — spiritual traditions, science, emotional experience, physical experience, psychology. . . .

For example, "If you wish upon a star, do dreams come true?" Are dreams fragments of truth?  Do wishes create positive intentions?  When you attend to something outside of yourself, do you open yourself up to being more successful?  Is a clear measurable goal the first step in achieving something?  Isn't this just a cricket chirping nicely?

Quotation or Thought you'd like to share:

Poem or Children's Book, you'd like to read: