Affinity Groups
A door into Small Group Ministry is provided by Affinity Groups, groups that share a common interest or life experience and want to share based on these experiences. Some paused during Covid while others figuring out how to meet  in the time being. Some were short term, like several of our book group ones. Contact leaders for their status. Consider reviving one or starting your own affinity group.
Intro to Meditation If you're interested in developing a meditation practice, you're warmly invited to join Dinah Smith on Sunday evenings online 7 – 8 pm.  It's open to folks of all ages and all levels of experience with meditation. Each session includes instruction and three 5-minute guided meditations. It's aimed especially at those who are just beginning a meditation practice. During these trying times, it seems we all benefit from connecting with the place of silence and peace within, and this program is intended to help us locate and occupy that space with greater ease.  Please feel free to contact Dinah with any questions. Zoom link here.
Membership Classes Explore the UU history and principles in a series of three to four classes led by Rev. Barnaby Feder and Marjorie Carsen every Fall and Spring for those exploring membership at CVUUS. 2020 ones were online.  Watch the Blast for details and links. See here for an overview of UU beliefs.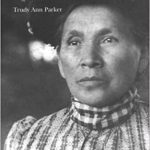 Native Moons & Natural Mindfulness Group led by Liam and Mike Greenwood celebrates Abenaki and Iroquois  lunar cycles and used Braiding Sweetgrass by Robin Hall Kimmerer to guide reflections and sharings in 2020 and is using Aunt Sarah: Woman of the Dawnland for 2021. The idea was to have an outdoor event followed by enjoying related food and then an online discussion on the full moon of each month. Contact Mike Greenwood at mike802vt@comcast.net for more.
Writers' Group meets the 2nd  Monday of month from 7- 9 pm via Zoom. This is for anyone who writes: for pleasure, hoping to publish, published. All are welcome to come and share, including people not part of CVUUS. You may ask for feedback or not. Questions? Email bobbiloney@gmail.com to get on the list for Zoom invitation link. The Writers Group has been meeting for 19 years and exchanging with one another via email over the past months since March 2019 and looks forward to "seeing" one another via Zoom.
Green Sanctuary Small Group Ministry is open to any CVUUS member or friend who is interested in exploring an Earth based spirituality.  The group awaits interest in meeting. If you are interested in our efforts or have any questions, email elizabethgolden@shoreham.net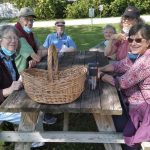 UU Cingles gathers for those aged 60+ to provide company and conversation during these difficult times. We aim to meet on every other Saturday at 1 pm often at local coffee shops. Watch the blast for invites. For more, call or email Monty Montgomery, Marjorie Carson or Revell Allen 272-2111 revellallen@gmail.com
Choir Small Group Ministry, gathers on Thursdays at 5:45 pm to check in and sing and prepare recorded anthems. We welcome all singers and want-to-be singers to our rehearsals. We take off for the summer. Contact Music Director Ronnie Romano at music@cvuus.org.
Parents Group met 2nd Saturday of month, 5:30-7:30 pm in Fellowship Hall, sharing dinner.  Childcare and dinner were provided in the Fenn House. Parents with children through middle school age were invited to to get together and develop deeper connections by sharing their thoughts and beliefs around our monthly CVUUS themes within the small group ministry model. The group takes off for the summer and is exploring when and how it can reconvene. Contact Tracey Harrington, 4.mt.mice@gmail.com if interested in reconvening this.
Retirement Group met 2nd Monday of the month at 7 pm in the Blue Room to talk about their current or prospective reflections and experiences on the transition to retirement. It stopped meeting in March 2019 and hasn't reconvened yet. Contact Dinah Smith (dinah.smith@uvm.edu) if you are interested in reconvening this.
LGBTQIA+ Group met the 1st Sunday of the month at 11:45 am in Fellowship Hall for potluck lunch to address the needs and interests of LGBTQIA+ and questioning folks. It stopped meeting in March 2019 and hasn't reconvened yet. For more, see Jordan Young or Ollie Cultrara (ollie.cultrara@gmail.com).
Residence at Otter Creek GrUUp: Met on the 3rd Monday of the month at 2 pm for a discussion with Rev. Barnaby. It stopped meeting in March 2019 and hasn't reconvened. Contact Mary Lou Bright (scrabble39@gmail.com) if you live at or near the Residence and wish to connect.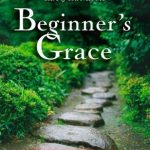 Exploring Prayer: Rev. Barnaby led an Adult Zoom Class on Prayer on the second and fourth Thursdays of the month at 7 PM in January, February, and March. The class looked at the varieties of prayer, loosely following the structure of Rev. Kate Braestrup's book Beginner's Grace: Bringing Prayer into Your Life (Free Press Division, Simon & Schuster, 2010). But a large part of it was devoted to looking closely at some of the world's most famous prayers, writing our own versions of them, and sharing those personalized prayers among those of you who are willing to do so.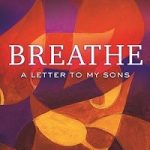 Breathe Book Group: Jean Terwilliger and Mike Greenwood led a group reading of 2020's UUA Common Read, Breathe by Imani Perry on the fourth Wed of the month at 7:30 pm for four months. "In Breathe, Perry offers a lyrical meditation that connects a painful, proud history of African American struggle with a clarion call for present-day action to protect, defend, and celebrate the promise of the next generation."—Stacey Abrams
Widening the Circle: Rev. Barnaby led a 5-session class every other Thursday from Oct. 14 though early Dec 2021. The main text was the UU Association's Widening the Circle Report, an in-depth study issued in 2020 looking at how racism shows up within Unitarian Universalism. The report also focuses on what Black, Indigenous, and other UU's identifying of People of Color want to see from the rest of us in response. Rev. Barnaby provided readings from the report before the sessions.  The one-hour sessions ran from 5:15-6:15 pm and are preceded at 5 pm with a check-in for those who would like to share in that form of Fellowship as we light a chalice. This was a highly participatory workshop-style class in which we ministered to each other.
Widening the Circle of Concern Workshop Overview
What we worked on in this course:
Learning about the ongoing impact of racism on Unitarian Universalism;
Identifying ways of thinking, rules and policies, customs and rituals that might have harmful impacts on BIPoC (Black, Indigenous, People of Color) CVUUS members and visitors without most of us realizing it;
Identifying ways of thinking, rules and policies, customs and rituals that we have reason to believe will work to dismantle racism in our denomination, congregation, and the wider community.
Reaching a common understanding of what we mean when using words that crop up frequently in anti-racism work (A few examples: centering, accountability, micro-aggression; unconscious bias; whiteness).
What we hoped to take away in addition to specific knowledge and action items generated by the work described above:
Skills and perspective to help us identify the ongoing impact of racism in other institutions with which we interact in some way;
Skills and perspective to help us identify the ongoing impact of racism on our families, friendships, and other private collective relationships;
Skills and perspective to help us scrutinize the ongoing impact of racism on ourselves individually;
Increased understanding of how racism intersects with other forms of oppression and non-human threats such as climate change;
Hope, faith, and joy in our capacity to lovingly engage the biggest challenges of our lives.
Deeper connections to those who have joined us in this work.