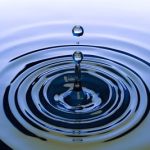 We brought our summer waters to pour into our communal bowl. Led by Rev. Barnaby with music from our Choir and the House Band. We welcomed our Board. Kids started with Poppy and then joined the adults. Zoom resumed. We shared our plate with Campaign Legal Center. Followed by social hour in Ann Ross Fellowship Hall.
Watch the service here:
RELIGIOUS EXPLORATION FOR KIDS 
*mask-optional *Pride Parade Prep (for parade next Sunday, Sept. 18 in Burlington) Ages 3 and up: Start in Fenn House to hear about the Burlington Pride Parade. We'll make colorful things for all ages to hold while marching (flags, signs, etc.). We'll also look at fun Pride outfits and try out peelable non-toxic nail polish.  At 10:30, we'll join Worship to hear the choir, install our Board, and do our annual Water Communion  ceremony.  With Poppy and TBD.
Nursery re-opens!  Open from 9:45-11:45.  Click HERE for more details.  Sydney Singh (RE alum!) and TBD.
Council of Ministries will gather for a potluck retreat after worship outside (or in Fenn Chapel in event of rain) to plan goals for the year and then choir members head for All Souls for an outdoor interfaith singing worship led by Ronnie.
COVID: Worship leaders and choir members who sing unmasked will test before the service. We encourage regular COVID testing and have free rapid tests in our lobby and welcome your donation of extra rapid tests. Those who opt to stay masked while attending & singing in worship may sit where they like or in an area designated for them.
Order of Service
Land Acknowledgement: Becky Strum, Worship Associate
Welcome & Pathways to Connection:  Becky
Gathering Song:  Enter, Rejoice, & Come In (Gray #361)  Ronnie Romano, Music Dir.
Call to Worship: One by Rumi   Becky
Chalice Lighting: Becky & Rev. Barnaby
May this flame kindle cherished memories,
Spark gratitude for the blessing of community,
And wash us in the light of life-giving Love.
Offering:  We'll share our collection with Campaign Legal Center. Please write all checks to CVUUS. All cash and checks not otherwise specified will be split between CVUUS and our donee. You can give online at https://cvuus.breezechms.com/give/online.
Offering Music: Ronnie
Receiving the Offering:   From You I Receive (Gray #402)
Milestones & Passages: Rev. Barnaby
Music:  There's a River Flowin' in My Soul (Teal #1007)   Choir & Congregation
Reading:  Board Covenant      Becky
Sermon:   Stewardship of Our Principles        Rev. Barnaby
Music:    Turn the World Around        Choir
Water Communion:  Rev. Barnaby
This ceremony concludes (weather permitting) with the congregation going outside for a brief board installation and to pour the communal water on our garden and the tree that shades us. Join in singing Spirit of Life (Gray #123).
Spirit of Life, come unto me.
Sing in my heart all the stirrings of compassion.
Blow in the wind, rise in the sea, move in the hand
Giving life the shape of justice.
Roots hold me close, wings set me free;
Spirit of Life, come to me, come to me.
Postlude: The House Band
Credits: Thanks Becky Strum for assisting with worship; music by our Choir and the House Band (Middlebury College students Jonathan March, Hans Kindstedt & Bess Gramling); Margy Young, Richard Hopkins & Rich Wolfson for tech help; Jess Danyow for seasonal arrangements; Mike Greenwood, Alan Moore, Avi Freund and all those who stepped in to help with greeting, safety, social hour and religious exploration.
Thank you for joining us for worship!
Stay Connected!
Follow us on Facebook CVUUSVT for future updates on our Sunday morning worship services.  Sign up for our e-weekly blast news at office@cvuus.org.
Topics: Water Communion