CVUUS Meditation Group
We meet every Sunday from 7 to 8 PM in the CVUUS Fenn House Chapel, 2 Duane Court, in Middlebury.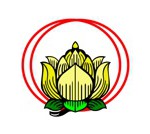 Regardless of your experience with meditation or Buddhism, the CVUUS Meditation Group is open to all.
We begin with 20 minutes of sitting meditation and 10 minutes of walking meditation. We then the session ends with 20 minutes of meditation and about 10 minutes of discussion.
If you have never meditated, instruction will be available one half hour before the meditation begins. Those needing meditation instruction should come at 6:30 p.m. Everyone is invited to come every Sunday or just to drop in as your schedule allows. If you have any questions about the CVUUS Sangha or Meditation Group, call Colleen Brown at 989-9974 or Van at 388-2142.
Dharma Talks
After Buddhism: Recovering the Dharma for a Secular Age
March 20-22, 2015, Garrison Institute, Garrison, New York
Here are links to the mp3 files recorded during the Unitarian Universalist Buddhist Fellowship (UUBF) 2015 Convocation with Stephen Batchelor.  They are large files that will download to your computer before they begin to play in most cases.  Depending on your computer's settings, you may need to open a media player then select the downloaded file, likely saved in your download area.
CVUUS Sangha Merges with Bread Loaf Mountain Zen Community
The big news with the CVUUS Sangha/ Meditation Group is that it has decided to partner with the Bread Loaf Mountain Zen Community (BLMZC) on some exciting upcoming events.
First, some background about the BLMZC, its roots, and founding teacher.  Former CVUUS member, Brian Byrnes, who is now a Zen priest and the Vice Abbott and President of Upaya Zen Center, in Santa Fe, NM, and whose Zen name is Joshin, is the founder of BLMCZ.  If you are interested in learning more about Upaya, or listening to Joshin's dharma talks (teachings), you can do that at www.upaya.org.  Upaya was founded by Roshi Joan Halifax over 25 years ago and is quite an amazing place.  It runs about 44  programs and retreats (attended by 2,000 to 3,000 guests) on everything from traditional Buddhist and Zen texts to contemplative neuroscience, as well as trainings in death and dying for medical clinicians. It also has an active medical clinic program in Nepal, a prison project, and a street/homelessness ministry which Joshin leads. Sensei Joshin and his partner have 3 adult children, 2 of whom live in this part of  Vermont, and he plans to be in Vermont one week per month going forward.  When he is in Vermont,  Joshin hopes to offer Zen-based Buddhist teachings and engage in broad based dharma conversations with an emphasis on "Engaged Buddhism" and service (i.e., social action).  All will be welcome!
The CVUUS Sangha will participate in and support the BLMZC programs, in addition to continuing its regular Sunday night meditation group.  So far, we have held one program together (on August 20th at CVUUS) and have other programs planned.
Bread Loaf Mountain Zen hosted Dharma Walking in Ripton
The sacred mountains and forests have inspired meditators for generations. This dharma walk at the Robert Frost Trail at Bread Loaf Mountain was a time of solitude, friendship, and poetry with Sensei Joshin and the newly emerging Bread Loaf Mountain Zen Community. The free half-day program included a fun potluck picnic, periods of quiet sitting and slow mountain walking, and exploring Buddhism and the bioregion. The Bread Loaf campus is a 20-minute drive from Middlebury in Ripton. The address is 4229 Route 125, Ripton, Vermont 05766.
Envisioning the Future: The Circle of the Way Forward with Joshin (Brian) Byrnes
September 23, 2017, 9 am to Noon, CVUUS Fenn House  
What do you think? We're off to an inspiring start. Our first few Bread Loaf Mountain Zen programs engaged a few dozen people who are interested in the braided path of contemplative practice and social action. The mutual support of the sangha was nourishing, inspiring, and caring. A warm bow of gratitude and love to all.  The next natural step is to begin an informal dialogue about the future.
Please join us over tea, coffee, and snacks as we begin a series of conversations to frame up a possible future by using the Five Buddha Family Mandala as our guide. (Don't worry, it'll be explained when we meet!)  While we want to remain creative, thoughtful, responsive and nimble, we realize that it is also helpful to articulate for one another our core values, explore our assumptions, and craft a dynamic shared vision.
Join us in person or remotely. Please RSVP to Sensei Joshin at: joshin@breadloafmountainzen.org
Walking the peacemaker's path with you,
Sensei Joshin
Early Spring 2018:  Spiritual Journey as Seen through the Art and Dharma of Ox Herding Pictures
This multi-day retreat is still in the planning stages, so the date and location are yet to be determined.
The retreat will focus on both the art and spiritual teachings of beautiful ancient drawings known as the Ox Herding Pictures of a Ch'an master in the Sung dynasty China (1126-1279 AD).
Sensei Joshin Byrnes and Middlebury artist Kate Gridley will co-lead this retreat, and help attendees discover the art, and Buddhist teachings, about spiritual journeys which these pictures illustrate.
There will also be an opportunity to explore how we experience spiritual transformation in our bodies, through yoga with Colleen Brown.
More Information
Buddhism and Mindfulness:  A Reading List for Unitarian Universalists
Buddhist Unitarian Universalists
Unitarian Universalist Buddhist Fellowship Sangha
Insight Meditation Society:  Glossary of Buddhist Terms