CVUUS Meditation Group
We meet every Sunday from 7 p.m. to 8:00 p.m. in the CVUUS Fenn House Chapel, 2 Duane Court, in Middlebury.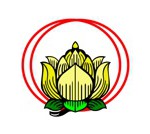 Regardless of your experience with meditation or Buddhism, the CVUUS Meditation Group is open to all.
We begin with 20 minutes of sitting meditation and 10 minutes of walking meditation. We then the session ends with 20 minutes of meditation and about 10 minutes of discussion.
If you have never meditated, instruction will be available one half hour before the meditation begins. Those needing meditation instruction should come at 6:30 p.m. Everyone is invited to come every Sunday or just to drop in as your schedule allows.
Dharma Talks
After Buddhism: Recovering the Dharma for a Secular Age
March 20-22, 2015, Garrison Institute, Garrison, New York
Here are links to the mp3 files recorded during the Unitarian Universalist Buddhist Fellowship (UUBF) 2015 Convocation with Stephen Batchelor.  They are large files that will download to your computer before they begin to play in most cases.  Depending on your computer's settings, you may need to open a media player then select the downloaded file, likely saved in your download area.
More Information
Buddhism and Mindfulness:  A Reading List for Unitarian Universalists
Buddhist Unitarian Universalists
Unitarian Universalist Buddhist Fellowship Sangha
Insight Meditation Society:  Glossary of Buddhist Terms