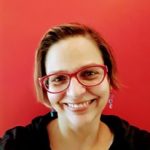 It feels like some things have settled into a new normal but the new normal is often very hard.  We are all trying to figure out how to give our kids some sort of Halloween that feels good enough.  And then there's Thanksgiving and the December holidays.  And then…  It's a lot to hold in our hearts and minds and hands.  The RE program has some things coming up that we hope will bring a little joy and connection to kids and families, dates still being worked out.
RE groups will NOT be meeting inside, at least for now.  We'll meet on Zoom and do outdoor things when we can.
RE boxes/bags  We'll be delivering (or you can pick them up) another round of bags containing activities and snacks (it's not RE without snacks!).  Look for a gratitude activity for the whole family, an ornament-making packet and more.
Time for All Ages  After every Sunday service, I am taking the video of my Time for All Ages and emailing it out to all families.  It is great when I get feedback and hear about kids and families watching them.
Coming of Age Info Night & Ice Cream Social (Zoom)  We had a very successful "Games and Snacks" event in mid-October.  15 of us, masked and socially-distanced, played lots of outside games, ate a ridiculous amount of unhealthy food, and heard a little bit about this year's Coming of Age program for grades 7-8.  Forgot to take pictures!  In November, we'll have a Zoom COA Info Night & Ice Cream Social to share lots of info about this year.
Youth Group  High School Youth Group also had a "Games and Snacks" event with a much smaller but wonderful group.  We'll have a November Zoom meet-up to play games and brainstorm Youth Group ideas for this year.  **We are looking for people to help facilitate!  Talk to Poppy**
"YOUTH v GOV" documentary world premiere for Coming of Age & Youth Group – Nov 14?
A new documentary about the 21 youth plaintiffs in Juliana v. United States (including Levi Draheim, a 13-year-old UU from Florida!) suing the government over climate change.  Years ago, Kids for Kids sent supportive cards to these kids and now we'll get to see them in a film!
Would love to hear from anyone who wants to be part of our REinvention!