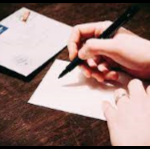 A local community group, 3 Flipping Things, provides (three) concrete ways to promote democracy each month.  You can get involved at home, on your own, but if you want to get out of your home, we will begin meeting monthly on the third Monday of the month at 7 pm on Aug 15. Join us to write postcards to encourage folks to vote in upcoming elections.  Bring stamps, pens, pencils, and markers.  We will bring postcards, a script, and a mailing list.  There's plenty to do before (and after).  Here's the link for the mailing list https://3flippingthings.org/connect/ and Facebook group https://www.facebook.com/groups/2146472762259620/.  Gail Borden (gailborden@gmail.com) is CVUUS's rep to the group.  Please contact her with any questions. Meanwhile, contribute what you can in donations to critical races.
Campaign Legal Center
Given that 2022 is an election year, CVUUS Donations Ministry has chosen Campaign Legal Center as a future donee. CLC (www.campaignlegal.org/) is a nonpartisan advocacy and educational nonprofit which advances democracy through law at the federal, state and local levels, fighting for every American's rights to responsive government and a fair opportunity to participate in and affect the democratic process. The CLC seeks a future in which the American political process is accessible to all citizens, and works at all levels of government to introduce innovative ideas that will drive significant change or set an important legal precedent. Founded in 2002, CLC is committed to democracy (issues such as ethics and public confidence; campaign finance reform; fair redistricting; and equal access to ballots) not a specific political party, and prioritizes engaging and driving action – whether in the courtroom, newsroom or statehouse. Visit CLC's website for current updates on their advocacy efforts.
UU the Vote
How to UU the Vote: 7 Actions You Can Take Individually and 7 for Your Congregation or Organization