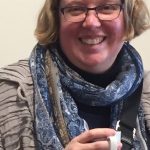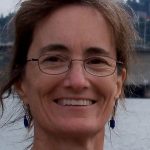 As we move into the fall, with an ongoing pandemic, we are each facing new challenges: changes to our health, our lives, our relationships, our homes, and our work. With physical distancing, all of us are more isolated. Many experiences are new and difficult.
We know CVUUS has a place in your life, and we want it to be the most spiritually supportive it can be for you now, this year. Never before has connection meant so much.
Council of Ministries Co-Conveners Jean Terwilliger and Lise Anderson
Staying Connected…Virtually
Sunday Morning Zoom Coffee Hour (~11:15 am): Join exchanges after worship where we check in with each other. Login https://zoom.us/my/cvuusservice/
Weekend Greeting (Fridays): Rev. Barnaby shares inspirational thoughts, music and readings in a regular email twice a week. Look for an email from revbarnaby@cvuus.org. Not getting these? Email office@cvuus.org.
Weekly Blast (Wednesdays): Provides pathways for connection with links to our upcoming worship service, past services, and events. Not getting these? Email office@cvuus.org.
Facebook CVUUSVT follow us here  with news and links to our Sunday worship service.
Yellow Card Milestones & Passages: Submit them at https://cvuus.breezechms.com/form/YellowCard
Virtual Visit: Request one with Rev. Barnaby at https://cvuus.breezechms.com/form/VirtualVisit or arrange for one on one time with him in our Sanctuary at revbarnaby@cvuus.org
Small Group Ministry & Affinity Groups: Several are continuing remotely or with some socially distanced fellowship.