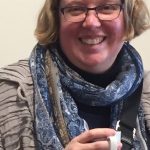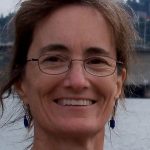 This was the big question that the Council of Ministries brainstormed at its annual retreat in August.  In this time of social distancing, the council's mission of "building  connections so the work of the church gets done" seems more essential than ever. Meeting in-person with masks on the CVUUS lawn, twelve of us representing our various ministries shared ways we have stayed connected and also have felt distanced from CVUUS since March. Several groups met remotely or distanced over summer. Others took a break and are resuming this fall. Others can be formed. We explored opportunities to connect both in-person and online this fall and winter.
Could we put up a tent to extend the season of meeting outside? Would people find value in having shorter video clips from services to explore? How might kids be more involved in Sunday services? How do we keep leaders energized? How can we help people find us? What are ways we can expand the definition of small group ministries to serve more people? These are some of the questions we will be working to answer as we meet this fall.
Look for more online events and opportunities for connection to appear on the CVUUS calendar, and for a survey in the weekly blast to check in with each of you about how you would like to be connected with CVUUS this year.
Council of Ministries Co-Conveners Jean Terwilliger and Lise Anderson
Staying Connected…Virtually
Sunday Morning Zoom Coffee Hour (~11:15 am): Join exchanges after worship where we check in with each other. Login https://zoom.us/my/cvuusservice/
Tweek (Mondays & Fridays): Rev. Barnaby shares inspirational thoughts, music and readings in a regular email twice a week. Look for Tweek from revbarnaby@cvuus.org. Not getting these? Email office@cvuus.org.
Weekly Blast (Wednesdays): Provides pathways for connection with links to our upcoming      worship service, past services, and events. Not getting these? Email office@cvuus.org.
Facebook CVUUSVT follow us here  with news and links to our Sunday worship service.
Yellow Card Milestones & Passages: Submit them at https://cvuus.breezechms.com/form/YellowCard
Virtual Visit: Request one with Rev. Barnaby at https://cvuus.breezechms.com/form/VirtualVisit or arrange for one on one time with him in our Sanctuary at revbarnaby@cvuus.org
Small Group Ministry & Affinity Groups: Several are continuing remotely or with some socially distanced fellowship.