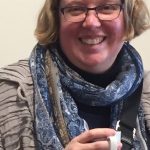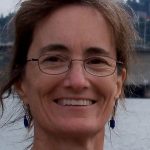 Thanks to those who joined us for a Congregational Conversation following worship in March when we talked about worship during the COVID pandemic, what lessons have we learned and how we feel about when we should be getting together again. Would/should we use more technology in future services? Are people getting vaccinated? Would they feel comfortable with in-person worship services if everyone was vaccinated? Would we still need to be masked and maintain social distancing?
As we continue into 2021, with an ongoing pandemic, we are each facing new challenges: changes to our health, our lives, our relationships, our homes, and our work. With physical distancing, all of us are more isolated. Many experiences are new and difficult. We know CVUUS has a place in your life, and we want it to be the most spiritually supportive it can be for you now, this year. Never before has connection meant so much.
Council of Ministries Co-Conveners Jean Terwilliger and Lise Anderson
Ministry Teams Look to Try New Ways of Engaging During Covid
In August 2020 the Council of Ministries (COM) (15 leaders of all our committees) met safely outdoors at CVUUS for a retreat. We asked ourselves, as leaders during Covid, how can we 1) inspire our teams, 2) increase    connection between our ministries and the congregation, and 3) help people discover CVUUS (and join in active community). From that meeting, each ministry leader prioritized 3 actions in each area to move  forward- summarized below.
1) To inspire our teams, most agreed that we need our work to be meaningful (is there a new way to get a task done?). We could meet for a walk without an agenda, or give testimonials in worship about what we do and how it lifts us up. To make participating easier for younger and working adults, we might define more short-term projects like giving a reading, labelling envelopes, coating sidewalks, or decorating our sanctuary.
2) To understand how all of us can better connect through CVUUS during Covid, the COM members suggested a congregational survey, scheduling outdoor group activities, attempting face-to-face meetings whenever possible, and even purchasing a tent. We undertook the survey in Oct and 51 people responded (Thank you!) Results are summarized below. Details can be found here: CVUUS Survey 2020_results LA
– Respondents were mostly women (75%) over 50 (90%).
– In general, respondents felt connected with individuals (53%) and groups (72%) at CVUUS, but not as connected to families (33%).
– Many respondents welcomed additional opportunities for small group activities, both social and philosophical.
– Several people requested calls- these have been passed on to the Fellowship team for follow-up.
– CoM is processing and working on actions for connection and communication. Our challenge in the coming months is to connect this knowledge with new programming, sensitive outreach, meaningful projects, new ways to gather in person and remotely, and then…to make a big deal about it so people hear the great news.
3) To promote CVUUS and attract more people to our community, COM members suggested a visible presence at social justice actions, purchasing a banner, actively managing the street-side signboard and social media including Front Porch Forum announcements, testimonials ("Our Whole Lives was great for my family…"), tithing to Abenaki communities, and visibly supporting struggling Addison County families. A new t-shirt could go a long way to make us more "visible".
The mission of each CVUUS ministry is described on our website. Love flowers? Enjoy fixing things? Tech savvy? Like curating art? Have marketing chops? Let us know. There are opportunities galore to promote and celebrate CVUUS, drawing on our congregation's own networks and connections to serve others seeking a supportive community.
Staying Connected…Virtually
Sunday Morning Zoom Coffee Hour (~11:15 am): Join exchanges after worship where we check in with each other. Login https://zoom.us/my/cvuusservice/
Weekend Greeting (Fridays): Rev. Barnaby shares inspirational thoughts, music and readings in a regular email. Look for one on Fridays from revbarnaby@cvuus.org. Not getting these? Email office@cvuus.org.
Weekly Blast (Wednesdays): Provides pathways for connection with links to our upcoming worship service, past services, and events. Not getting these? Email office@cvuus.org.
Facebook CVUUSVT follow us here  with news and links to our Sunday worship service.
Yellow Card Milestones & Passages: Submit them at https://cvuus.breezechms.com/form/YellowCard
Virtual Visit: Request one with Rev. Barnaby at https://cvuus.breezechms.com/form/VirtualVisit or arrange for one on one time with him in our Sanctuary at revbarnaby@cvuus.org
Small Group Ministry & Affinity Groups: Several are continuing remotely or with some socially distanced fellowship.