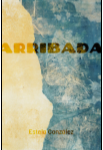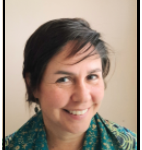 CVUUS friend and author Gloria Estela González Zenteno read from her first novel Arribada on Thur June 17 and returns in July to discuss it in two parts with anyone who would like to join her and Mike Greenwood.
Arribada is a story about environmental exploitation, race, class, gender, with a LGBTQ theme. Just published, Arribada has already garnered many positive accolades and reviews.  VT Bookshop sold out of copies of Arribada at the June book reading and Noly from Viva El Sabor provided delicious vegetarian or chicken tamales and sopes (a plate of 3 for $10) and complimentary guacamole and pico de gallo.
Book group will meet Wed, July 13 and July 27, 7 pm in Fellowship Hall.  ZOOM option is available here.
For July 13th read to page 125
For July 27 complete the novel including closing essay.
Feel free to share your discussion questions at estela345@gmail.com
To participate, contact mike802vt@comcast.net
There may be Mexican food available at the July 27 discussion.
ABOUT ARRIBADA
Mariana Sánchez Celis has traveled the world as a pianist trained at the Juilliard School of Music. But when her mother has a stroke and her beloved uncle suddenly disappears, Mariana must put her life on hold to return to her home in Ayotlan, Mexico.
She soon discovers her town is no longer the place she remembers. Ayotlan's beaches, sea turtle colonies, and historic center are decimated under decades of neglect and abuse. What part did her late father have in this? And could it be related to her uncle's disappearance?
When Fernanda Lucero, a member of the indigenous Concáac people, convinces Mariana to join her sea turtle and architectural conservation projects, the deepening love between Mariana and Fernanda threatens to put them both further in harm's way. This, together with the web of secrets Mariana unravels, stands to radically transform her and her family's fate.
ARRIBADA (Cennan Books of Cynren Press; Hardcover, 978-1-947976-31-3, $30.00, 234 pages) is the story of a well-to-do woman pushed to confront her role in environmental and social injustice. It is the saga of a family faced with the realization that
"With ARRIBADA, I am trying to push fiction toward something different, to stretch its boundaries as much as possible." —Estela González
In this era of evolving values, this is a timely novel about unconfined love for the earth and each other.
ABOUT THE AUTHOR
Estela González holds an MFA in creative writing and a PhD in Latin American literature. As a binational and bilingual writer, she tells
stories in English and Spanish about race, class, gender, and environmental justice. Growing up in Mexico, Estela regularly visited her family
in Mazatlán, where decades-long intensive development has led to the demise of beaches and sea turtle colonies. Her research and support of
fishermen protecting sea turtles in the Sea of Cortés deepen her reflections on environmental justice, race relations, and sexuality.
Her work is featured in the Barcelona Review, Best of Solstice, Coal Hill, Feminine Rising, Flash Frontier, Latino Book Review,
LatineLit, La Colmena, Luvina, Ni Locas ni Solas, Revista de Literatura Mexicana Contemporánea, Sinister Wisdom, Feminine Rising
(Cynren Press, 2019), and Under the Volcano. Arribada was a 2019 finalist for Feminist Press's Louise Meriwether Award.
https://www.facebook.com/authorestelagonzalez/